Deductions (for example, for damages) can be recorded against a tenant's deposit to reduce the final deposit amount that should be returned to the tenant:
Click on the deposit in question
Under the "Return Details" section at the end of the page, click "Add" next to the Deductions field.
Enter the amount to be deducted and a description, and click "Add" to save it.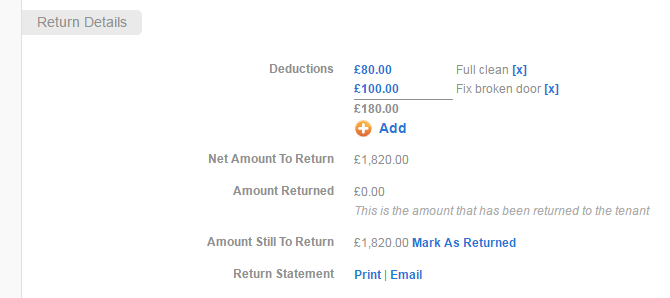 You can then print or email the tenant's final Deposit Return Statement. Mark it as returned once the deposit has been returned to the tenant – this will remove it from the "Deposits Not Returned" alert.
The following help article outlines the additional steps if the deductions need to be returned to the landlord:
Passing a Deposit held with a Protection Scheme back to a Landlord.