In the example below we are sending a Tenancy Agreement for eSigning.
First, simply generate the document as you would normally, in this case via the Letting > Documents menu.  When you generate a document with eSigning tags in it you will see a new 'eSign' option on the following page as per the below:

Clicking on this will take you to a confirmation page showing the document to be signed and the signatories involved, in this case the member of staff signing on behalf of the landlord and the tenant.  The document will be signed in turn by each signatory in the order listed.  You can change the order should you wish by dragging and dropping the entries in the list.  You can also add any additional attachments at this stage via the 'Add attachments' link.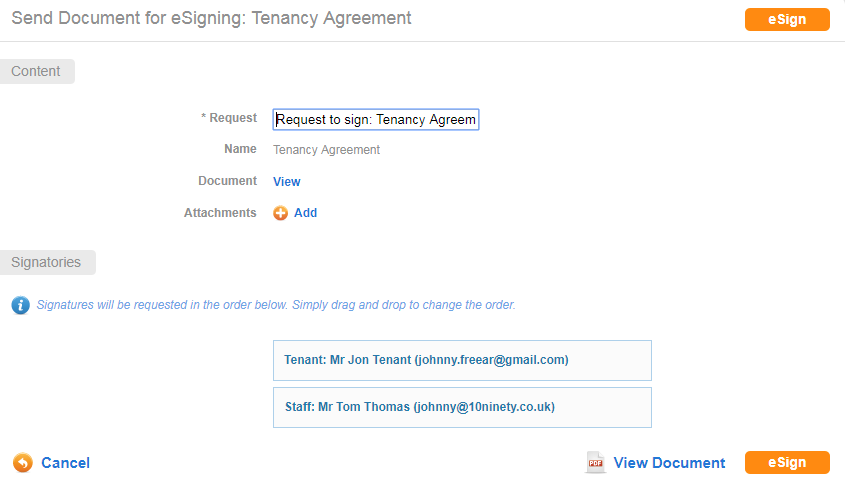 Clicking the eSign confirmation button will send the document out by email via your Signable account to the first person in the list to sign.  This event is audited in the system and you can track the progress of this, including who the email has been sent to, whether they have opened it or signed via the Signing History details: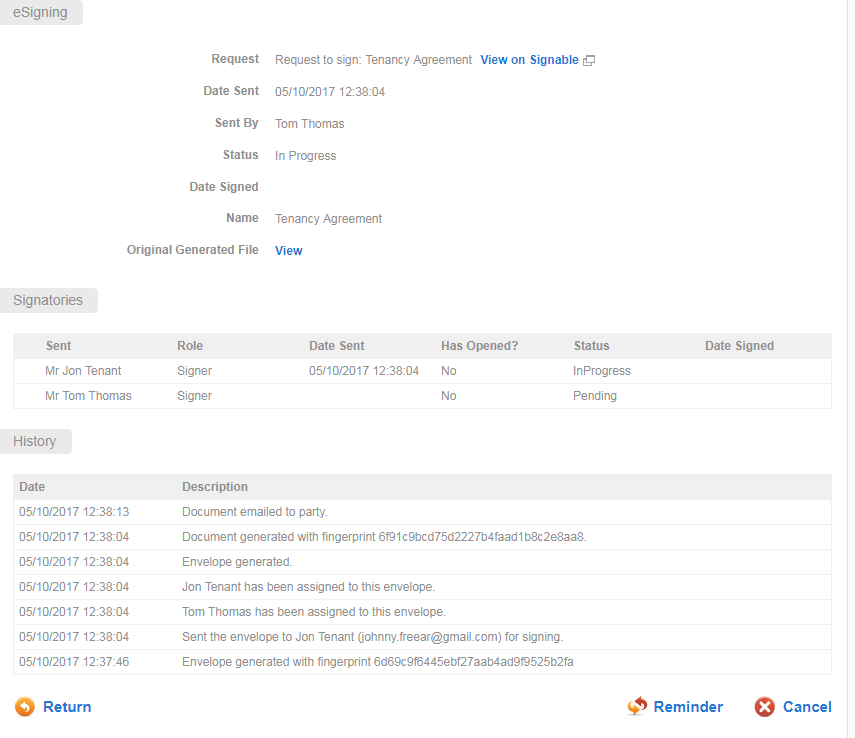 The first signatory will then receive an email with instructions on how to sign the document (this example shows our logo - yours would be displayed instead):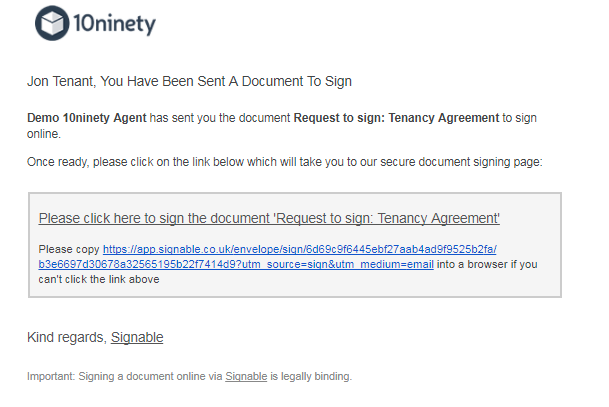 Clicking on the link takes the user to the Signable app to review and sign the document which they can do by either drawing, typing or uploading an image of their signature: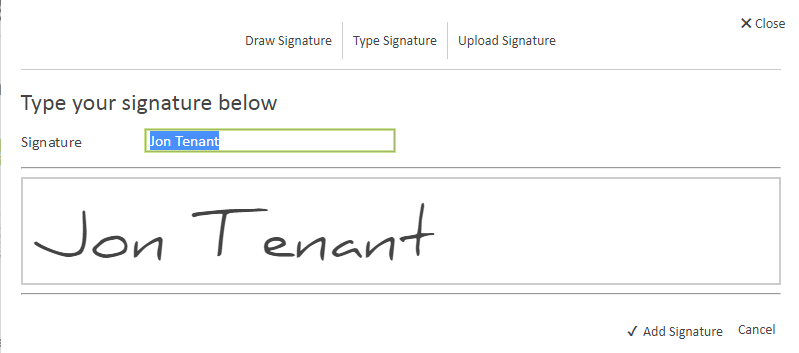 Once the first party has signed the document it is emailed onto the next party in the list and the process repeats.  Your 10ninety system is automatically updated to keep track of progress, and there is a new alert (under General Alerts > Open eSigning Requests) showing any open requests:

which you can click through to see the detail: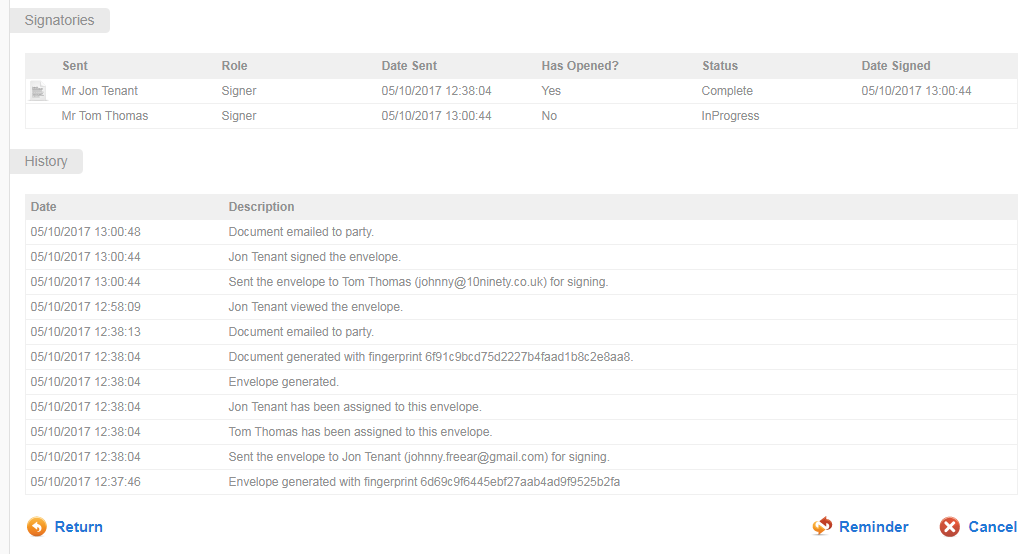 Once all parties have signed the document everyone will receive an email notifying them that the the process is complete and containing a copy of the document itself.  We also automatically upload it back into your 10ninety system where it is stored along with a digital proof of the signatures (in the form of a digital fingerprint and audit trail attached as an additional final page to the document) as the latest version of the document.  You can see an example of this in the attached file.