When you first get started with the system the areas drop down may be blank when adding properties or applicants:

You can manage the list of relevant areas for your agency under Admin > System Data > Areas.  Click on the Add button, enter the name of the area as you would like it displayed and an optional description and add.
These areas will then be available to select against both properties, under the address details and against applicants search criteria via the tenant or buyer pages as per the below.  We recommend that when adding a property you select one area that best matches its location; when adding search criteria for applicants you can tick as many different areas as required.  The searches will then filter out properties based on the matching search areas, whilst avoiding typos or slight mismatches in areas between the two. 
Properties: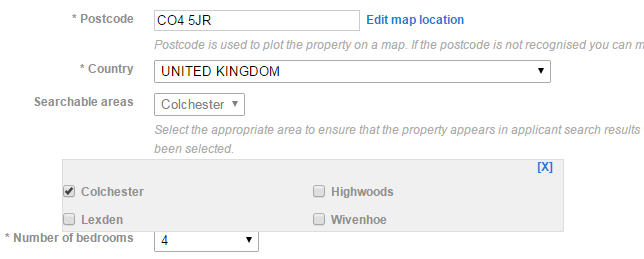 Applicant Search Criteria: